Marine Phytoplankton
You May Have Just Possibly Discovered The Most Important Food On Planet Earth
Considered the king of the super foods, since it nourishes at the cellular level
Marine Phytoplankton Makes Maintaining Your Health Much Easier
Marine Phytoplankton is considered to be one of the most powerful foods on Earth. Why? Well, we'll get to that in a moment. First let's talk about what marine phytoplankton is.
It is a tiny little plant (about the size of a red blood cell) that naturally grows in the ocean and is the beginning of the food chain. All living creatures in the ocean feed on other living things. And when you follow the chain all the way down, the last creature feeds on this little plant.
Plankton are responsible for over 70% of the planet's oxygen and because of its unique nutritional properties and microscopic size, it is believed to penetrate the cellular level of the body thereby enabling its unique nutritional features to quickly support proper cell and body functioning.
Marine Phytoplanktonis loaded with high-energy super anti-oxidants, vitamins, minerals and proteinsin microscopic form.
Why Are Cures Being Attributed To Marine Phytoplankton

?
We can not claim that marine phytoplankton is a cure for any health condition. We do believe, however, that it is a highly nutritious, nutrient-dense natural food product that assists the body with its own abiliy to heal and repair itself. It has been stated that many illnesses are related to malnutrition, it only stands to reason that many poor health conditions may be attributed to this very same cause. If it's a fact that good, solid nutrition can go along way to promoting optimal health and well-being, then perhaps taking a super-nutritional product like marine phytoplankton is the reason why many feel better using it as part of their nutrition program.
How long do I take it to feel a difference?
Individual results will vary, but generally, the worse you eat, the quicker you feel the nutritional benefits. Amazingly enough, many with serious health conditions have reported feeling healthier in as little as 1 to 2 weeks. Others claim longer periods, sometimes 2 to 3 months, before noticing a difference. Once desired results are achieved, most do prefer to take a smaller maintenance amount for continued health-promoting nutritional benefits.
Common sense dictates that most people who are in a state of imbalance (feeling less than 100%) are missing valuable daily nourishment.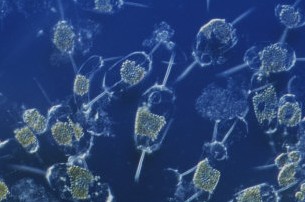 POSEIDON Marine Phytoplankton is the foundation of the food chain. Essentially, it is a comprehensive whole food that can nutritionally sustain all living creatures on Earth. It is the beginning of the food chain with huge nutritional benefits potentially exceeding all other foods.
POSEIDON Marine Phytoplanktonis a complete source of nutritionwhich includes:
essential fatty acids (including Omega-3)
Unique Nutritional Features of Marine Phytoplankton
Highest nutrient profile of any phytoplankton product, 42% more plant protein than the leading competitors
Grown and harvested in a purified sea environment providing the highest nutritional quality with absolutely zero contamination
Extensively tested to exceed Canadian regulations for purity and safety
One of the only phytoplankton sources that has been independently tested and shown to be a significant source of whole food antioxidants
According to well documented testimonials, it's the only phytoplankton strain that has been reported to consistently show nutritional health benefits
Instant nutritional effects including dramatic improvements in energy levels, mental clarity, and sense of well being
Long term nutritional benefits include its antioxidant support. Food source antioxidants are known to consistently prevent the development of disease
It is the origin of the food chain, all life forms are dependent on phytoplankton, and it is considered the king of cellular nutrition
The healthy omega 3 fats EPA and DHA contained in fish are largely influenced by the phytoplankton that fish consume as a source of nourishment. Phytoplankton is therefore considered the most critical source of omega 3 fatty acids to our environment
Talk with people that have used Poseidon Marine Phytoplankton and let them share their stories.